James O. McNamara, M.D.
Executive Chairman


Dr. McNamara is a co-founder of NeurOp and has been intimately involved in the operations of the company since its inception. He has been a faculty member at Duke University for over 30 years, where he holds the positions of Duke School of Medicine Professor of Neurosciences in the Departments of Neurobiology, Neurology, and Pharmacology. He also serves as Director of the Center for Translational Neuroscience. Dr. McNamara's research seeks to elucidate the mechanisms of epileptogenesis, the process by which a normal brain becomes epileptic. He is the founder of the Duke Center for the Advanced Study of Epilepsy and is a former director of the Epilepsy Center at the Durham Veterans Affairs Medical Center. He has served as President of the American Epilepsy Society and was elected to the National Academy of Medicine in 2005. He has received two Javits Neuroscience Investigator awards from the NIH and a Freedom to Discover Award from the Bristol-Myers Squibb Foundation. He is a highly regarded leader in neurology and neuroscience, having authored more than 300 publications and abstracts, and is a contributor to leading textbooks in the field.

---
Robert Zaczek, Ph.D.
Chief Scientific Officer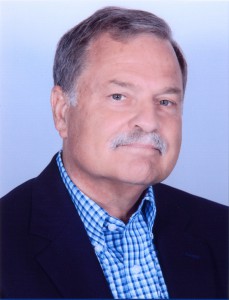 Dr. Zaczek joined the NeurOp leadership team in 2012 as its Chief Scientific Officer. He has more than 25 years of experience in neuroscience drug discovery and pipeline development at Bristol-Myers Squibb Company and DuPont Pharmaceuticals Company. Prior to joining NeurOp, he was executive director of psychiatry drug discovery at Bristol-Myers Squibb. During his tenure, he headed a multi-disciplinary scientific group that contributed to numerous discovery programs that led to the nomination of clinical candidates for pain, affective disorders, schizophrenia and Alzheimer's disease. Dr. Zaczek has extensive experience in both drug discovery and early clinical development. He earned his doctorate in pharmacology from Johns Hopkins University School of Medicine and completed a postdoctoral fellowship at the Addiction Research Center of the National Institute on Drug Abuse.
---