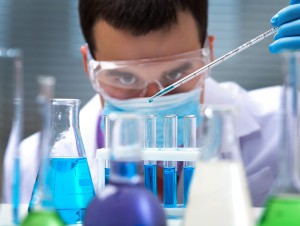 NeurOp was founded in 2002 by Raymond Dingledine, Ph.D., and Stephen Traynelis, Ph.D., both of the Department of Pharmacology at Emory University School of Medicine, and James McNamara, M.D., chairman of the Neurobiology Department at Duke University Medical Center. Through their collaboration, these researchers were able to translate years of rigorous investigation of NMDA receptors, a critical signaling pathway in the central nervous system, into promising drug compounds.
NeurOp scientists are today refining these promising leads to create more effective and safe medicines for the treatment of pain, stroke, subarachnoid hemorrhage (SAH) and severe depression. NP10679 is currently in Phase 1 clinical trials, which we expect will enable Phase 2 testing for severe peri-operative pain and SAH.
Our expertise in the neuropharmacology of drugs that interact with the NMDA receptor is evident in the strength of our Management Team and Scientific Founders & Board of Directors.